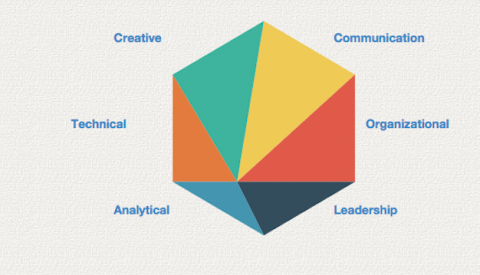 Your YouRock diamond sits at the very centre of your YouRock page – it's one of the most important parts of your profile! Read this guide to make sure yours is as strong as it can be.
 
STARTING WITH AN EMPTY DIAMOND
Your diamond is split into six parts. They are: Creative, Communication, Organisational, Leadership, Analytical and Technical. Like everyone, you'll start off with an 'empty' diamond. This will change when you add activities to the skills section of your profile, bubbles will begin to appear beneath your diamond.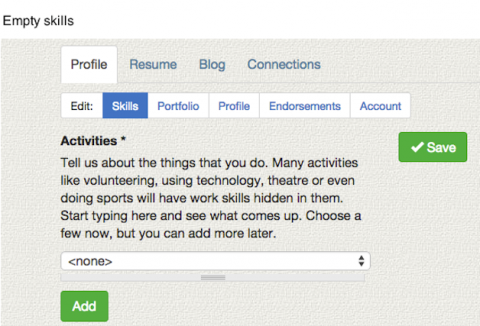 ADDING ACTIVITIES
If you add activities that involve creative skills, the creative part of your diamond will fill up with skill bubbles. If you add activities that require communication skills, the communication part of diamond will fill up with skills bubbles, and so on.
You can see your skill bubbles appear by clicking on the different sections of your diamond.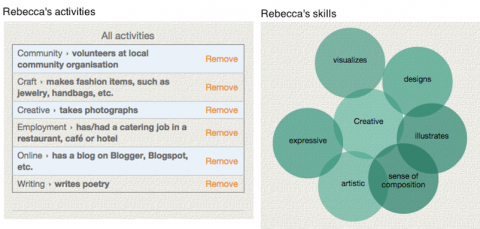 THE ORDER OF YOUR DIAMOND
Depending on how many activities and skills you generate, your dominant skill areas will move to the top. Take a look at my diamond here: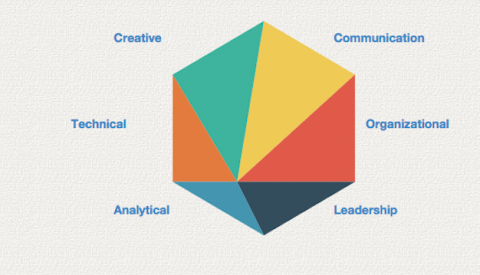 As you can see, Creative and Communication are at the top of my diamond. This is because I am a writer, which involves lots of creativity and communication skills. At the bottom of my diamond is Leadership. This doesn't mean I'm a bad leader, it just means I have less experience as a leader.
SKILLS WITHIN YOUR DIAMOND
When you click on the different areas of your diamond you can see which skills your experience has pulled out. They will vary depending on your experience.
Now take a look at Ian's Diamond: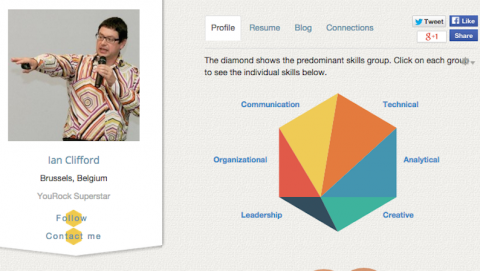 At the top of Ian's diamond is Communication and Technical. Ian is highly technical (he's the mastermind behind YourRock!), but he's also a great communicator.
But compare Ian's skills to mine. Because I am a writer, my communication skills are more focussed on understanding audience and expressing ideas. Whereas Ian's skills are more focussed on presenting and negotiating.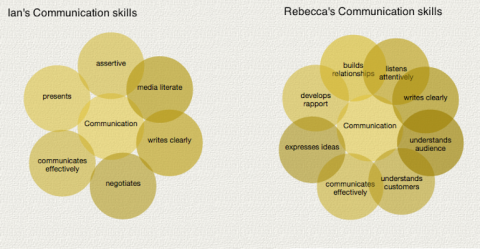 WHAT TO DO IF YOUR DIAMOND DOESN'T SHOW THE RIGHT SKILLS
As you add activities to your skills, your diamond will turn to colour and your skills will show in the bubbles underneath. Your diamond will change by deleting activities and adding new ones.
You can also block a skill if you don't think it applies to you. Just go to the skills section and select the 'Remove' button, this will block the skill until you choose to unblock it. So if you add another activity that highlights the same skill, it will not show on your diamond.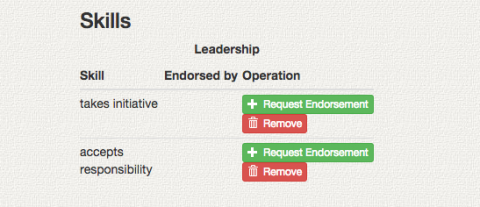 WHY MIGHT YOU WANT TO BLOCK SKILLS?
Just because you do a certain activity won't always mean you have all the skills that are connected to it. You'll probably have most of them, but maybe not all of them. 
There are over 120 activities on YouRock and more than 100 different skills. Each activity has around 10 skills connected to it, so some will be right for you, but others might not be.
WHY SHOULD YOU BLOCK SKILLS?  
It's important to recognise what skills you have, but also not to go 'skill collecting'. You need to give an accurate picture of yourself – and that means blocking skills if you don't think you have them. It also means not claiming to have completed activities that you haven't completed.
WHAT IF YOU DON'T AGREE WITH YOUR DIAMOND?
So you've been completely honest about your activities, you've looked carefully through the list and included all the ones that you do, but you're still getting a view of yourself that you don't recognise?
Brilliant – this is the most interesting situation of all! This means you're discovering strengths you didn't know you had!
Take a look at the list of skills outlined below your diamond. Maybe you're just stronger in areas than you realised? You might have thought, for example, that you were a natural leader, but hadn't recognised your creative and technical skills.
WHAT IF YOU STILL DON'T AGREE WITH YOUR DIAMOND?
Maybe we missed something. If you still think that your diamond is wrong, or if you think we're missing some activities, then let us know by sending an email to [email protected] and we'll do our best to fix it.
NOW READ: 13 GREAT IDEAS FOR YOUR PORTFOLIO
NOT ON YOUROCK? REGISTER HERE