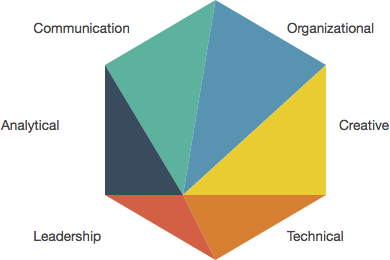 YouRock is a service where you can build a dynamic job profile that really rocks!
At YouRock we know that you already have the work skills you might need, often hidden in the things that you do every day. We know you could get a job if only companies could see your potential and knew where to look for you.
YouRock is designed to show your full range of working skills and to help you with the language of employers to describe them. There are six types of skills in the system: leadership, communication, analytical, creative, technical, and organizational. Your profile will contain a 'diamond' of these skills groups. You can also get individual skills endorsed, and build a resume showing your education and any employment history.
Most likely you can create cool online content that shows off your skills. You will be able to link to this content in your profile. This site is where you can really shine, so get creative!
We are here to help you discover your skills, pull them together, polish them up and present them in a way that you look in the mirror every day and say "You Rock!"
Ok, I get it, sign me up now!